Our Philosophy

The Most Comprehensive Product Line

To be a successful office paper supplier, The Coronet Paper Co., Ltd. offers all kind of office paper and related products. Products include Copy/Multi-Purpose Paper, Colour Paper, Inkjet Printer Media, Digital Paper for Colour Laser/Copier, Binding Materials and so on.

Besides, we also provide tailor-made service for product like thermal paper roll, labels and so on.
 

The Best Price

The Coronet Paper Co., Ltd. offers the most reasonable price to the customers as all our good are imported directly from other countries with no middleman charge. With over 30 years of partnership with our suppliers, we can ensure constant supplies for our customers.

Protect the Earth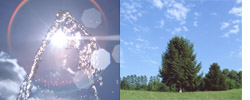 To be responsible to the earth, The Coronet Paper Co., Ltd. has started importing environmental friendly paper since 1992. From 2000, all our copy/multi-purpose paper are ECF paper. In the same year, we imported 100% recycle paper.