Our Business

Import and process different kind of office paper, including copy paper, thermal fax paper roll, label and so on, for local sales and export to China and other countries.

Our Mission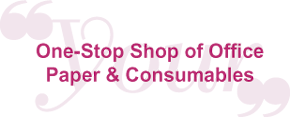 With more than 40 years in the business, The Coronet Paper Co., Ltd. aims to offer customers with better service and more high quality products by developing our product range and improving our business mode. For one day, The Coronet Paper Co., Ltd. will become one of the major office paper suppliers in the asia.
Product Range
The Coronet Paper Co., Ltd. sources high quality products from all over the world. The below are some of the products.

*All registered trademarks are the property of their respective corporation.